a little story about infertility, pregnancy, parenting, and just life in general.
Tuesday, September 6, 2011
i'll update soon. i keep thinking about it and then either forgetting or being too tired. :)
Posted by

Mindy K
at 12:09 AM
No comments:


Monday, September 5, 2011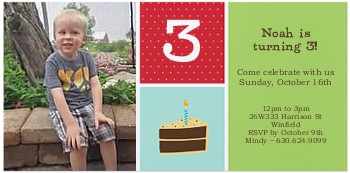 again, $10 off from shutterfly.com just for posting! woohoo!
Posted by

Mindy K
at 11:41 PM
No comments: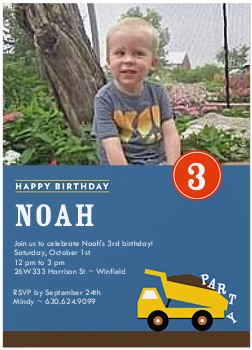 Truckload Of Fun Birthday Invitation

posting to get a $10 credit on shutterfly.com, where i just ordered this invite for noah's kids party and another for noah's family party. :)
Posted by

Mindy K
at 11:34 PM
No comments: